Services
Technology and computers are relied on by nearly everyone, whether it is for business, work or home use. When things go wrong it is frustrating, and you can end up wasting a lot of time, effort and even money on trying to get your tech running how it should.
Harry at Canntech is here to help with friendly, jargon-free advice right from your own home or business. Canntech prides itself on a personal and professional customer service, this means you will always be kept informed when completing a computer repair or any other service, including no surprises when it comes to costs. A simple call out and hourly rate charge, which is invoiced to you after the service, and payable via cash, cheque, debit/credit card, PayPal or bank transfer. Canntech is a VAT registered business.
Please see the list to the right for more information on Canntech's services, from computer repairs to website development. If you would like any further information about any of the services then please get in contact.
About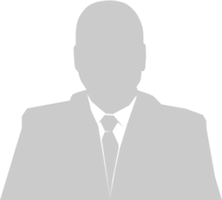 Canntech is an IT company situated in Witney that specialises in helping homes and businesses with all aspects of IT in Oxfordshire. Canntech is solely run by Harry Cann who is well experienced in IT, previously working with a varied range of businesses and individuals within the industry. With a background in IT, Computer Games Development and teaching, your tech will be kept running as it should, with honest, relevant and up to date help.
Contact
Harry provides tech support at your home or business address with flexible appointment times to work around you. Appointments are available Monday to Friday, from 9am until 6pm. Later evening and weekend appointments are available by prior arrangement. Please get in touch for more information.
Please note, if Harry is currently with a client you will be sent to voicemail. Leave a message and he will respond as soon as possible.
Canntech currently only provides onsite services, but please find the contact address below:
Canntech
Wittas House
Two Rivers
Station Lane
Witney
Oxfordshire
OX28 4BH
Send an email to Harry at Canntech. Emails will be responded to within 24 hours, Monday to Friday.
[email protected]